The Pop Up Pouch Expandable Mailer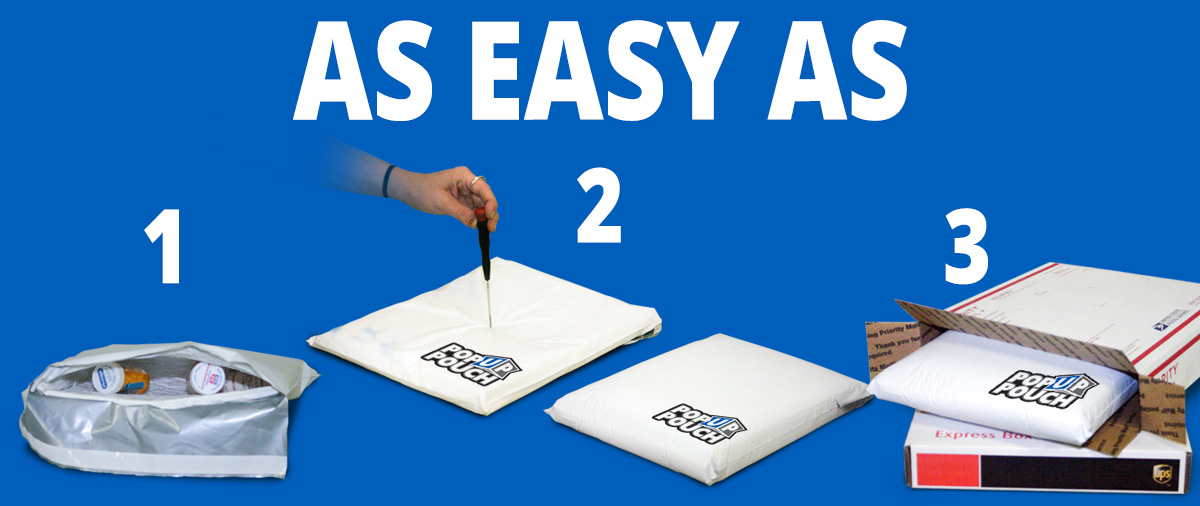 The Pop Up Pouch is the ONLY expandable mailer available that has its interior bladder sealed on all 3 sides. Our competitors products experience temperature loss through the sides and/or bottom.  If the operator doesn't take care when loading, the product being  shipped has the potential to migrate to the edge of the envelope with the foam failing to surround and protect it once expanded. Our Patented Side-Seal technology makes it virtually impossible for the shipment to be loaded incorrectly insuring that that the product will make full use of the thermal and shock absorbing properties of the pouch.
How does the Pop Up Pouch expandable mailer react to temperatures?